Screwtape and Sewing
Busy week as summer dwindles down to the hum of the new semester starting up again.
Finished reading "
The Screwtape Letters" by C.S. Lewis
which I wholeheartedly recommend to anyone who can find a copy. Have convinced Skronky to procure for me
"Herbal Remedies in Pots"
which has info on "growing and making herbal remedies for common ailments" (online, used, and at a reduced price no less!) Found both of these treasures originally at my local library. Literacy wins again!
Sewing more: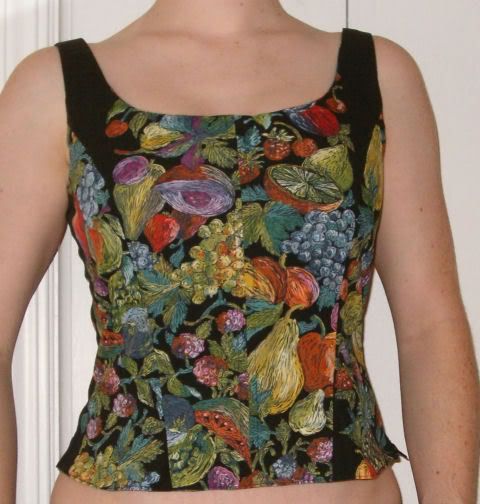 After a visit to Grandmum today have even more fabric to play with but am drying up on creative ideas... Guess it's for the best then that I won't have time to sew much during school, right? I'll keep telling myself that anyway.
Going to the leadership retreat tomorrow - ropes course again so I'm looking forward to it even more.
This last weekend Skronky and I walked around downtown Norman visiting the monuments near the train tracks where they cross Main. Lots of neat. I would highly recommend at least taking a look as you drive by.
Hope you have a lovely weekend!